Olatunde disclosed this to ThePunch in an interview on Saturday, June 20, 2020.
The former governor, who was rumoured to have died from coronavirus compilations on Thursday, June 18, 2020, was recently appointed the acting Chairman of the APC after a court of appeal upheld the suspension of the ruling party's National Chairman, Adams Oshiomhole.
But since his appointment to replace Oshiomhole, Ajimobi has not resumed duty due to illness.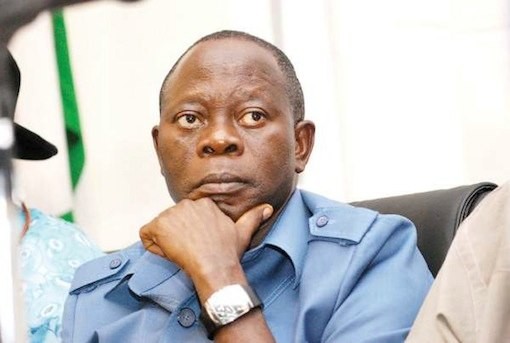 A court of appeal recently affirmed the suspension of Adams Oshiomhole as the National Chairman of the All Progressives Congress. (Punch)

Reacting to the statement credited to him that the ailing politician would be sworn in as acting National Chairman of the APC next week, Olatunde described it as misrepresenting.
He said, "Ajimobi is the Acting Chairman. For one reason or the other, he is not available now. He is going to be available very soon; it could be next week, upper week, or anytime. When he is okay, he is going to resume.
"There is no crisis in our party. Etta is the one acting on behalf of our leader, Abiola Ajimobi.
"By the grace of God, you know the ultimate power belongs to God, but I can assure you that our leader, Senator Abiola Ajimobi, will resume office as the acting National Chairman very soon. He is recuperating."
Until his appointment, Ajimobi was the APC's Deputy National Chairman (South).