This was disclosed in a letter signed Mai Mala Buni, the party's new caretaker chairman.
The Yobe governor forwarded the letter to the Independent National Electoral Commission (INEC) hours after he was appointed to head the caretaker committee on Thursday, June 25.
"Please be informed that we have scheduled to hold our party's primary election in respect of Ondo State Governorship Election on 20th July, 2020.
"Kindly arrange the monitoring of the exercise accordingly," the letter read.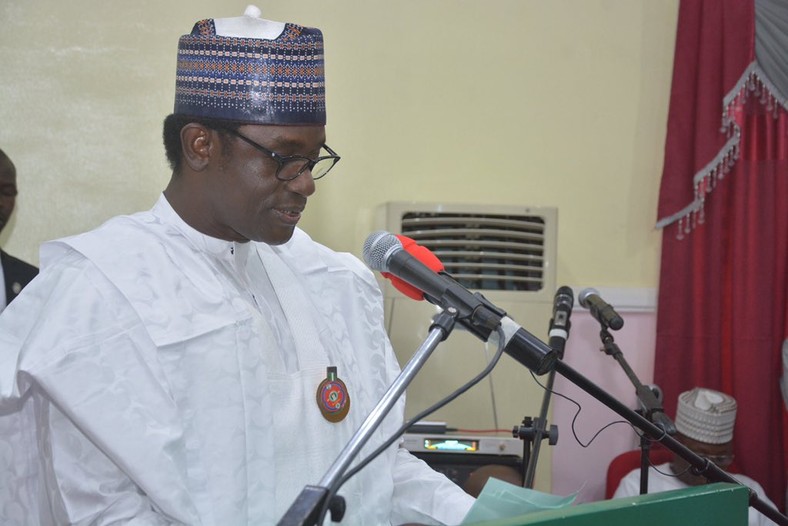 Mai Mala Buni is APC caretaker chairman until a national congress is convened in six months to elect a new national leadership for the crisis-hit party [Twitter/@BuniMedia]
Ondo governor, Rotimi Akeredolu, is expected to be the party's most likely choice, as he seeks a second term in office.
His deputy, Agboola Ajayi, earlier this week dumped the party, which he described as a 'poisoned space', for the Peoples Democratic Party (PDP), the APC's main rival.
"At the moment in Ondo State, democracy and wide participation by the people have given way to unsolicited and illegitimate outsourcing of power, familitocracy, nepotism, clannishness and primitive accumulation of illegal wealth under state cover," Ajayi said.
The Ondo governorship election will take place on October 10.