Oshiomhole made his position on the dissolution of the committee known while speaking at a press conference on Saturday, June 27, 2020
The former governor of Edo state said his confidence in President Muhammadu Buhari's leadership remains unshaken.
President Muhammadu Buhari dissolved the ruling party's National Working Committee on Thursday, June 25, 2020, following a prolonged leadership crisis in the party.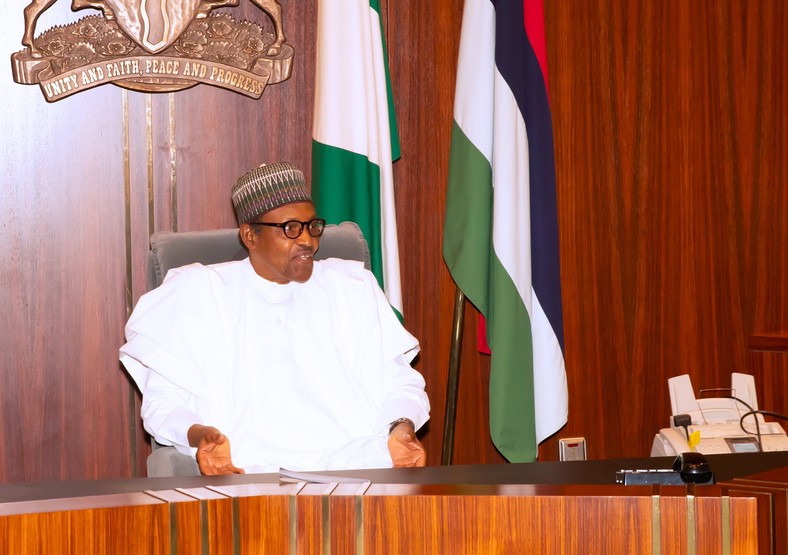 President Muhammadu Buhari [Presidency]
Oshiomhole also said following the president's directive, he had asked his lawyers to withdraw the suit challenging his suspension at the Supreme Court.
He said, "The APC under my leadership has done its best and the results are there. Of course we have now been dissolved and I have accepted that dissolution in good faith.
"I am not going into the issue of legality or illegality, the bottom line is the President who invited me to lead the party and gave me all the support and even mobilised all the support across the country for my emergence as chairman also presided over the meeting where the NWC has now been dissolved".
The former chairman said he accepted the president's decision to dissolve the committee to demonstrate his loyalty to the party and to the president.
He said, "And because I have always assured the President of my loyalty, I know it is easy for people to speak of loyalty when the going is good, but loyalty is brought to the test when the going is getting really tough, so as a demonstration of that loyalty to Mr. President, the loyalty to our party, and loyalty to the Nigerian nation, I have decided to accept the decision in good faith."