"We know the opposition is planning to rig the election; we know their tactics; we know their methodology and we shall dismantle all their tactics to ensure that we win this election," Ganduje said during a briefing on Monday, July 6.
Wike heads the PDP campaign council.
Governor Godwin Obaseki of Edo who has emerged the PDP's flag bearer, will go up against the APC's Osagie Ize-Iyamu and a dozen other candidates on voting day.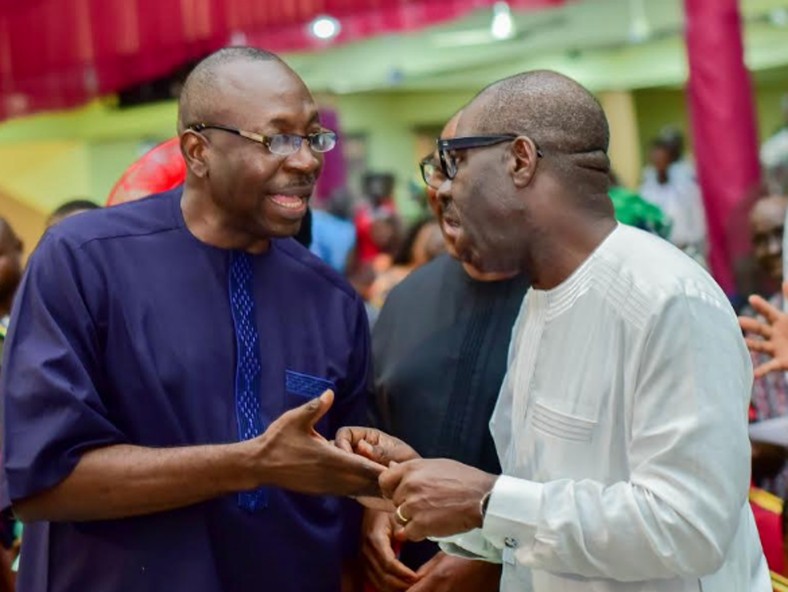 Osagie Ize-Iyamu (left) and Godwin Obaseki (right) [Vanguard]
Ganduje said his campaign council will crush Obaseki who was with the APC until recently.
He also said there is a plan to nullify Wike's threat during the election.
Ganduje said: "There is no soft spot for Obaseki. The issue is that first of all, we know PDP made Governor Nyesom Wike their chairman; I assure you, we will isolate Wike in an isolation centre and before he recovers, the election is over.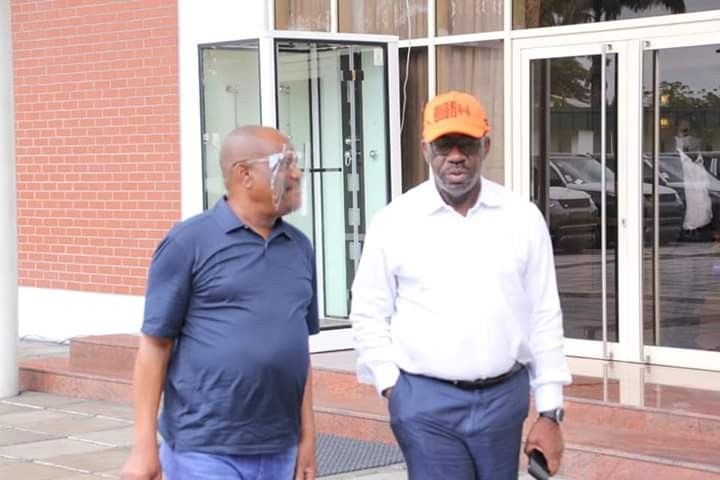 Wike and Obaseki in Port Harcourt after Obaseki left the APC for the PDP in June (Wike media)

"The PDP decided to accommodate our former governor in Edo State not because they have anything in common; not because they share some ideological feelings, but simply because he is managing the treasury of Edo State and they want him to use that treasury in order to win the election.
"But I assure you, the people of Edo State are watching. They know that somebody who was assisted in 2016 to win an election, somebody who was given every cooperation to succeed in the governance of Edo State without doing much for the people, at the end of it, he has taken the treasury and now handed it over to PDP in order to win the election."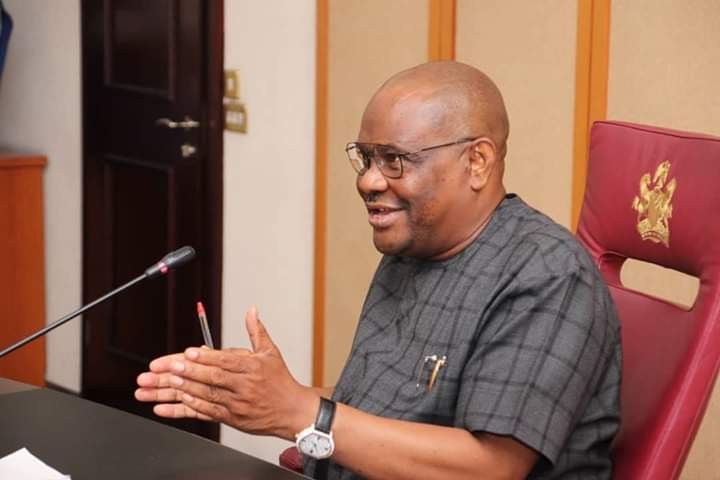 Governor Nyesom Wike of Rivers heads the PDP campaign council for Edo election [

[email protected]

]
In its reaction through its spokesperson Kola Ologbondiyan, the PDP said it is a paradox that Ganduje who has earned himself the public sobriquet of "Gandollar," after allegedly being caught collecting bribe money and stuffing same in his Babariga, would attempt to accuse others of looting the treasury of a state.
"Governor Ganduje and other APC leaders are so used to looting public treasury that such is his first mental direction after his inauguration to lead the Edo State governorship campaign.
"Governor Ganduje has further confirmed the real intention of the APC, which is to use their morally embattled candidate, Osagie Ize-Iyamu (of course, birds of the same feather flock together) for their desperate effort to regain access to Edo State treasury, after Governor Godwin Obaseki liberated the state from the stranglehold of APC treasury-looting godfathers," Ologbondiyan said.